Wingate Warriors participate in Relay for Life
Brit Milazzo
Sunday, May 12, 2019
When it comes to cancer, the Wingate Warriors "will fight for a cure to infinity and beyond."
That's the team's motto this year for the annual Relay for Life of Bellefonte event that will be held 6 p.m. May 17 to noon May 18 at Alumni Stadium at Bald Eagle Area High School. The overall theme is Disney, and the Wingate Warriors are going into it with their own "Toy Story" theme.
The 13-member team – led by captains Jodie Franks and Diane Klimek, elementary reading intervention teachers at the Bald Eagle Area School District – has raised $2,999.13, and continue in the effort in memory of a former Wingate Elementary School employee, Michelle Rogus, who lost her battle with cancer in October 2017. Coins for a Cause fundraiser, held at the school, alone raised $1,299.17, with the help of faculty, staff, students and families.
Relay for Life is a daylong nationwide event that spreads awareness and raises money for the American Cancer Society. So far, 29 teams are signed up for the local event that has raised more than $51,000 toward its $65,000 goal.
The team will also have a tent set up with raffle drawings and giveaways bags and prizes. Raffle tickets are $1 for one ticket, $5 for six tickets and $10 for 15 tickets.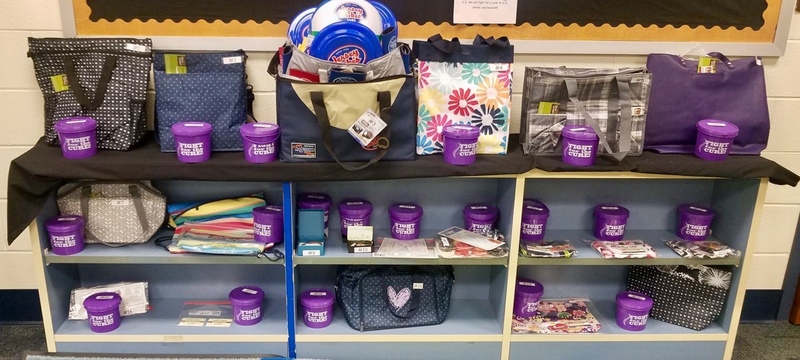 To learn more about Wingate Warriors and to donate, visit this link: http://main.acsevents.org/site/TR/RelayForLife/RFLCY19NER?team_id=2361117&pg=team&fr_id=91175