Kindergarten teachers bid adieu to graduating classes
Brit Milazzo
Friday, June 07, 2019
Jenn Houser spent the past week sending out graduation cards to all the Class of 2019 students she once had as kindergarteners at Port Matilda Elementary School. This year marks her first graduating class – something she said is "absolutely the highlight of my year." A kindergarten teacher at Wingate Elementary School is also sending off her third graduating class since teaching them more than 12 years ago.
"I can't wait to see where the future takes them, but I don't doubt they will succeed in whatever they choose to pursue," Houser said.
The 2006-07 school year was Houser's first year as a contracted teacher at Bald Eagle Area School District after spending 13 years prior to that teaching preschool.
"This first kindergarten class was a dream," she said. "Not just the students, but the relationships with the parents were more than I could have hoped for. Not only was this my first kindergarten class, but it was my first contracted position … so to say I was nervous would have been an understatement."
She said that year was a "blast," with an added bonus of maintaining friendships with the students and their families.
"I truly have been able to watch them grow up and be successful in so many ways – academically, athletically and personally," Houser said.
On graduation day, she'll even walk for the first time with the graduating class, as a faculty member.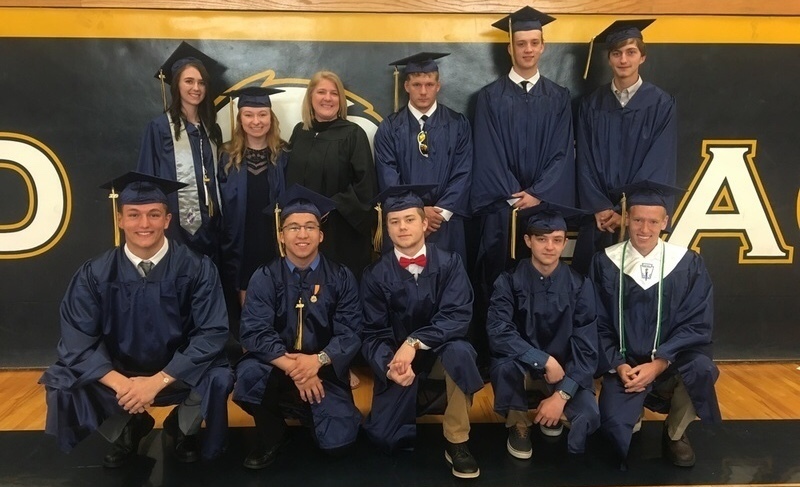 Some members of the Class of 2019 are also kindergarten teacher Mary Price's third graduating class since she's taught at Wingate Elementary.
"Time does fly by," she said. "I see my students and remember their nervous and excited smiles on the first day of school. They have grown into amazing beautiful young men and women. I wish them the best of luck."
She also reminds them to keep smiling and to be the best they can be.