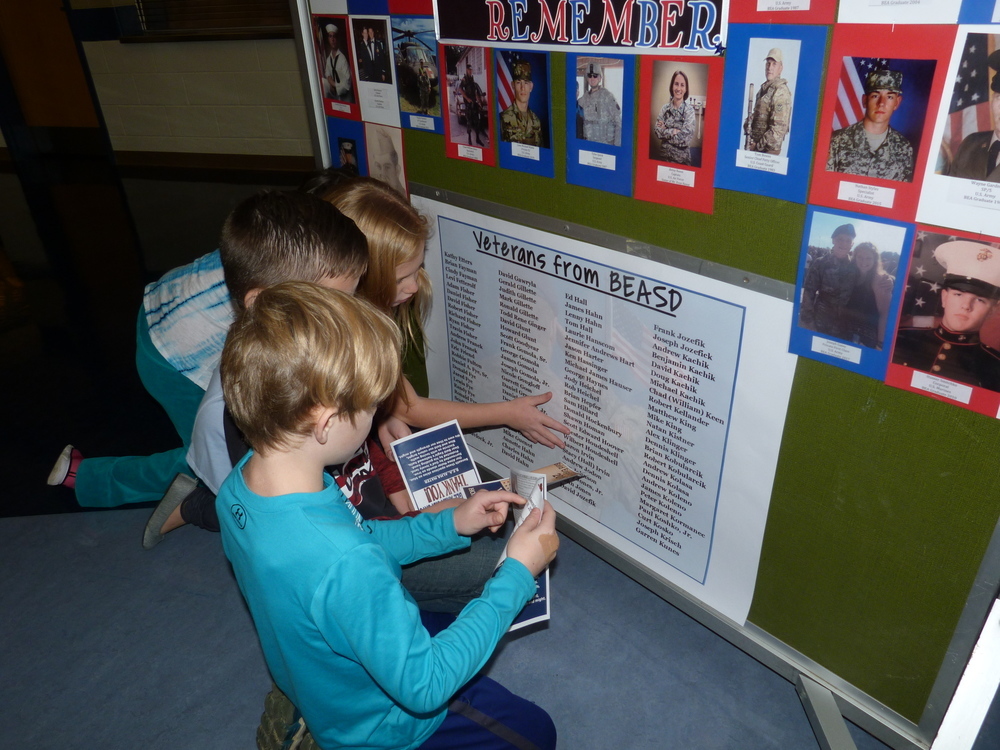 Veterans Day Celebration at BEA honored local vets
Brit Milazzo
Friday, December 08, 2017
The gymnasium at Bald Eagle Area High School was filled with local veterans the morning of Friday, Nov. 10 for a districtwide celebration to honor those who served in the armed forces.
High school Principal Jack Tobias said this was the first year the district held the event at one location with the entire student body. The event included a performance from the school's symphonic band and choir, and featured speaker Chief Master Sgt. Robert Peters, a 32-year veterans of the Air Force and a BEA Class of 1980 graduate.
In his speech, Peters said: "Today we recognize the heroic self-sacrifice of all veterans. As a nation, we have come to accept that the circumstances in which our troop face are not nearly as their selfless service to our nation. … All veterans have demonstrated their willingness to make the same sacrifice. Regardless of how we earned the title 'veteran,' we all share a unique relationship. Veterans are part of the unique bond. Whenever America's interests have been threatened, men and women from across this great nation have risen to her defense. Whenever our freedoms have come under assault, we have responded with strength, purpose and resolve. Each of us, along with our families, sacrifice to serve that sacred pact between warrior and society that all of us hold so dear."
Lunch was also offered for veterans and a guest – something Superintendent Jeff Miles said has been an annual tradition for about five years.
To see the full photo gallery, visit this link: https://photos.app.goo.gl/pEf8...