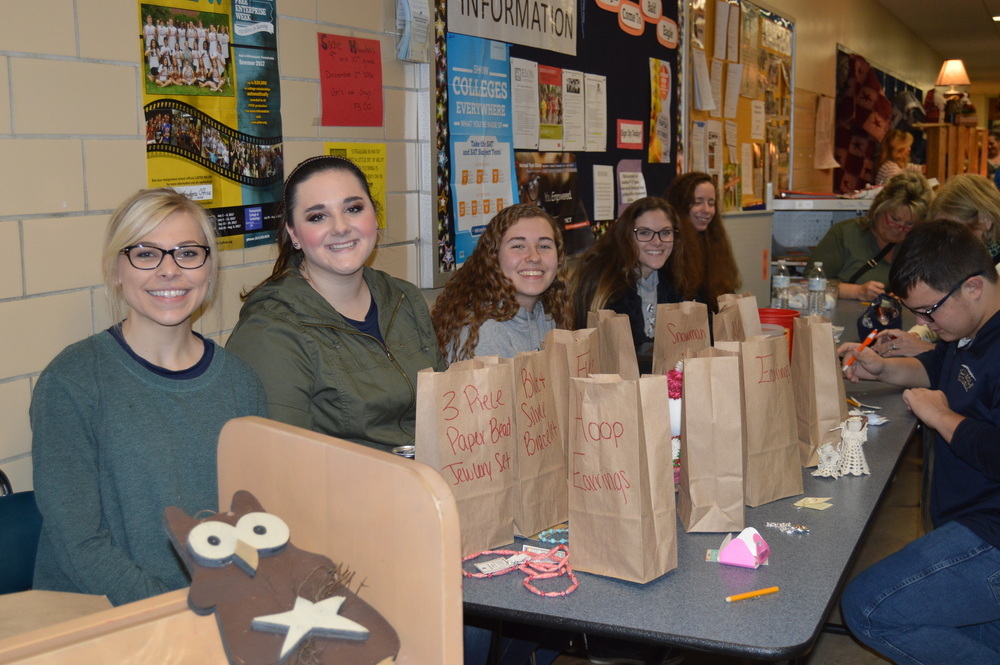 BEA Fall Craft and Gift Fair scheduled for Nov. 25
Brit Milazzo
Friday, December 08, 2017
The annual BEA Fall Craft and Gift Fair is set for 9 a.m. to 3 p.m. Nov. 25, and will feature something new this year.
High school Spanish teacher and Spanish Club adviser Andrea Simpson said a food drive will also be held to collect donations for food banks located within the Bald Eagle Area School District. It's an extension to a food drive the school is hosting this week, Nov. 13-17, organized by Spanish Club students.
There is no admission into the fair, but guests are encouraged to bring nonperishable food items. In return, five raffle tickets will be handed out to those who donate and are eligible to win prizes.
"It's a service project as well as a fundraiser for us, and helps the community," Simpson said. "For people who can't necessarily afford five raffle tickets, but on the other hand have a box of macaroni and cheese in the cupboard, bring it on down."
In its 10th year, the fair will feature more than 100 vendors, concessions with the student government, drawings to win prizes, and more. Student government will also showcase dresses for the annual prom dress drive that aims to collect formal previously-worn dresses, and resell them at a discount to students who want to attend prom. Students in FFA will also sell goatmilk soap, and BEA World Travelers will have a gift-wrapping station.
The event will help support the Spanish Club and its proposed trip to Washington D.C. to visit the United States Holocaust Memorial Museum, and Six Flags America in Maryland.
To see event details on Facebook, visit this link: https://www.facebook.com/events/1735768580057503/