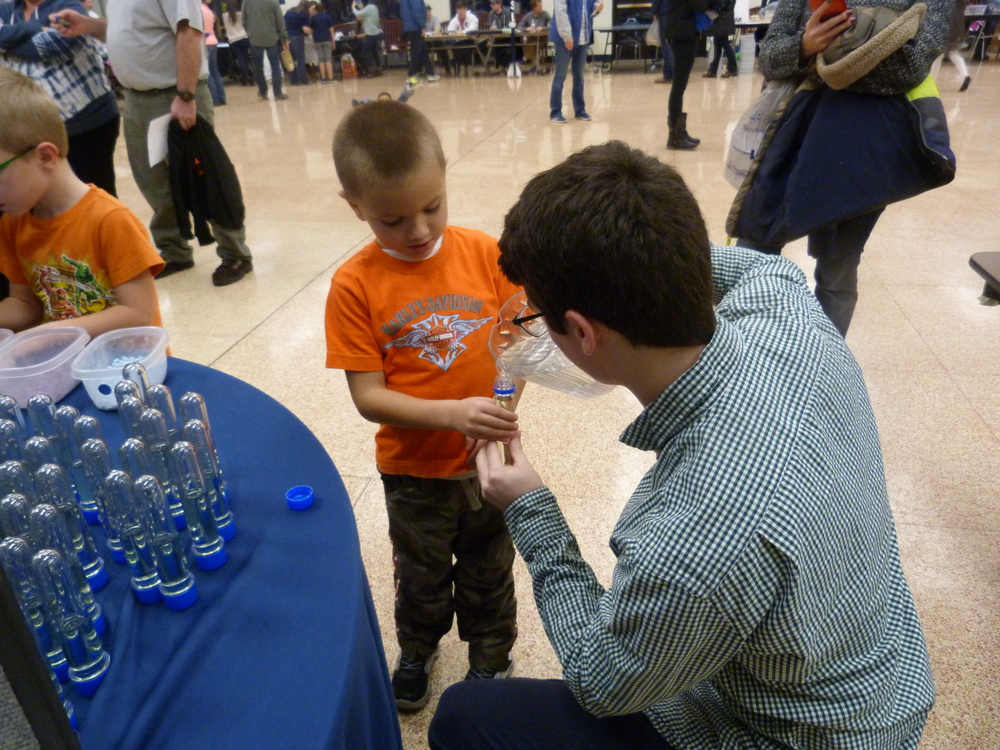 Annual science fair hosts projects from Penn State
Brit Milazzo
Friday, December 08, 2017
There was a pop, fizzle and a few bangs on Dec. 5 at Bald Eagle Area High School, but it was all to promote a variety of sciences for youth in the area.
For the past seven years, the district has teamed up with Penn State's Eberly College of Science to host the Exploration-U Community Science Event. About 50 projects were on display that featured science, technology, engineering and math – otherwise known as STEM subjects.
Professor Kevin Luhman from Penn State's department of astronomy and astrophysics even served ice cream made from some ingredients that make a comet.