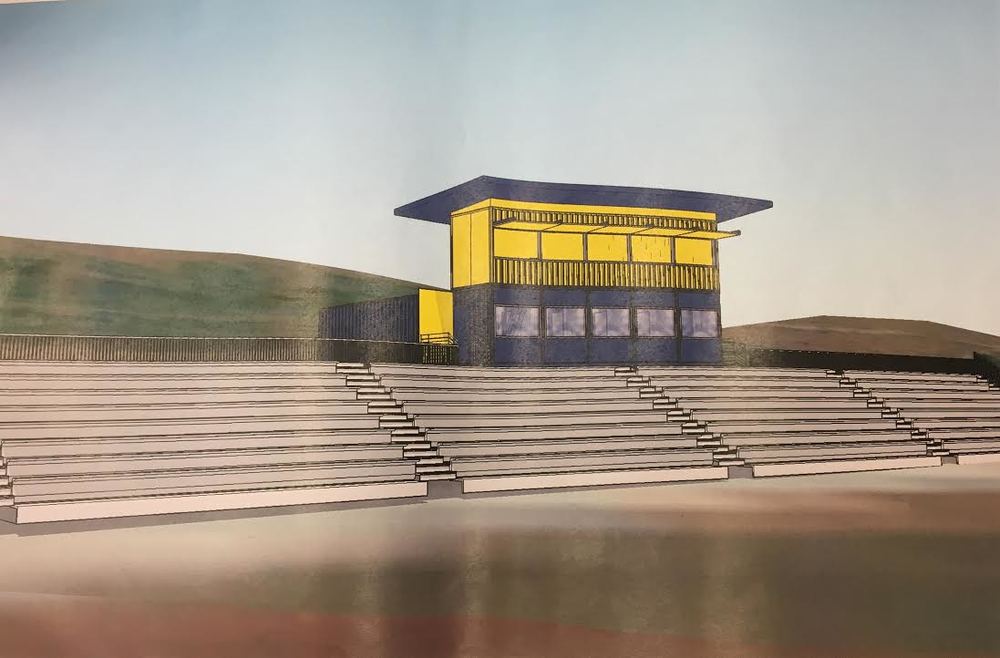 New press box in the works
Brit Milazzo
Friday, January 12, 2018
If all goes as planned, a new press box will be fully constructed by the end of May at Alumni Stadium.
Superintendent Jeff Miles said the contractors have until May 25 to have a new press box in place. Demolition began in Mid-December.
The press box will feature about 1,500-square-feet of storage, and as part of the construction package, ADA parking will be included that will also be accessible to the district's environmental center.
"We wanted the press box because next in line for us is (redoing) the new track and football field," Miles said.