January Assembly - Reading Awards
Mountaintop Area Elementary
Friday, January 12, 2018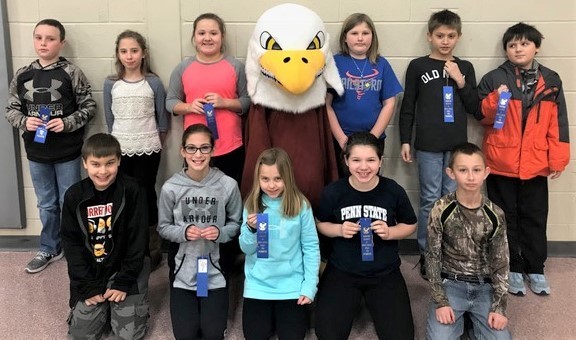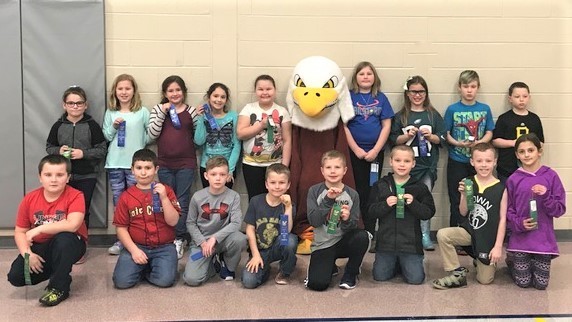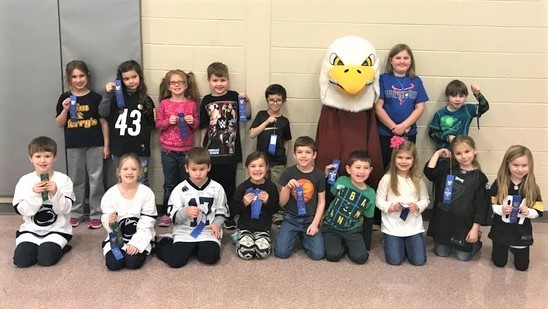 January Assembly - Tuesday, January 9, 2018
School Spirit Theme - Team Spirit/Jersey Day
87 reading award ribbons were handed out!
5th Grade - Sawyer, Elijah (2), Gavin, Haley, Croix, Keirly, Jaden, Owen, Donovan, Sydney, and Matalin

4th Grade - Leah, Isaac, Logan, Abigail, Kimber, Jacob R., Braylyn, and Olivia

3rd Grade - Caitlyn, Alex, Ajayla, Samara, McKenzy, Gavin G., Jake, Shaylin, Gavin H., Kaitlyn, Nicholas, Dawson, Isaac, Raelee, Anthony, Liam, and Andrew

2nd Grade - Riley, Colbey, Evan (2), Xander, Mackenzie, Caylynn (3), Connor D., Emmalyn, Trinity F., Gideon, Brody (2), Macey (2), Connor H. (2), Madison, Brisa, Adelynn, Addison M., Jesse, Trinity S., Emily (2), Izabel (2), Addison T. (2), and Keynon
1st Grade - Harley, Zorina, Nolan B., Joseph, Carleigh, Lillian, Aiden, Carley, Aaylah, Nolan K., Jayden L., Nash, Madilyn, Carly, Bella, Chloe (2), and Jayden Y.
All students in grades two and five have earned their 50 point ribbon!
Sydney, Hayden & Kyle (tie), Raelee, Caylynn, and Chloe earned the most points in their grade level and Caylynn had the most points overall (318!) as of Friday, January 5!
Congratulations to all students! Keep reading!