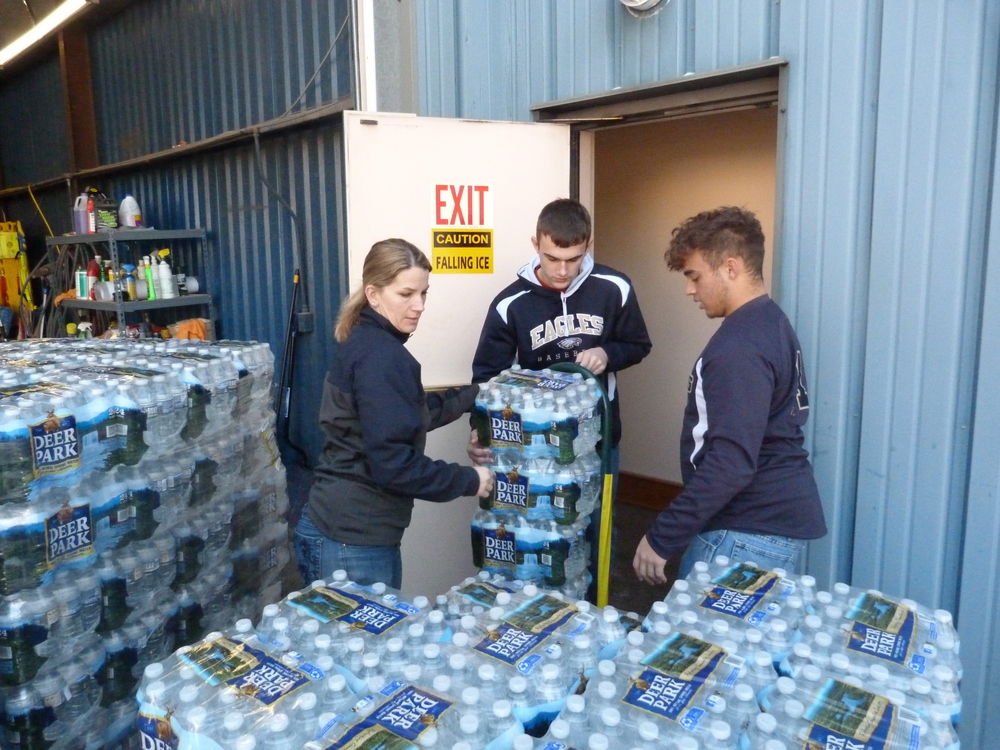 Students, staff help distribute water to Mountaintop Region residents
Brit Milazzo
Friday, January 19, 2018
Bald Eagle Area students and staff spent the morning of Jan. 19 at the Snow Shoe EMS building unloading 1,600 cases of water donated to the Mountaintop Region that's residents are in a water crisis.
The donation through Nestle Waters of North America was secured by Rep. Mike Hanna (D-Lock Haven).
Many residents stopped by the EMS facility by 10 a.m. to collect water, while some volunteers delivered cases to residents unable to travel.
High school employee and EMS Chief Sharon Nilson was interviewed by a WJAC news reporter. She said, "Part of this is letting them know that helping your community is really important. … This is just a way for them to step up and we're here to help."
To see that news report, visit: http://wjactv.com/news/local/free-bottled-water-available-for-mountaintop-regional-water-authority-customers
Residents served by the Mountaintop Regional Water Authority, which encompasses the borough of Snow Show, and Burnside and Snow Shoe townships, have been under a boil water advisory for more than a week, though the water problem has allegedly been an issue for months.