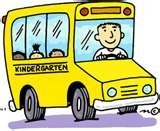 Kindergarten Registration will be here in March. Please stop by any elementary building to pick up a registration packet.
Nevin Pighetti
Wednesday, January 24, 2018
If your child will be 5 years old on or before August 31, 2018 they are eligible to register for kindergarten. Bald Eagle Area School District no longer has an Early Entrance policy. Registration packets will be available in all B.E.A. Elementary Schools beginning February 12, 2018. You can also contact the District Elementary Office at 355-3737 to obtain a packet.
Registrations are scheduled to be held on the following dates at the elementary schools indicated:
Date Location Time
Monday, March 19 Port Matilda 6 – 7 pm.
Tuesday, March 20 Mountaintop School 6 - 7 p.m.
Wednesday, March 21 Howard School 6 -7 p.m.
Thursday, March 22 Wingate 5:30 - 7 p.m.
Please be sure to bring the following items with you to registration:
Your child's Birth Certificate
Your child's Immunization Records
Custody Papers (if applicable)
Completed physical form from your child's doctor
or appointment date for your child's physical
Questions regarding the immunizations or physical requirement for your child to attend school should be directed to the Mrs. Lauryn Bostdorf, the Elementary School Nurse, at 355-4872.
If you have any questions or are unable to attend one of the registration sessions please contact Mrs. Tina Kochik in the District Elementary Office at 355-3737.