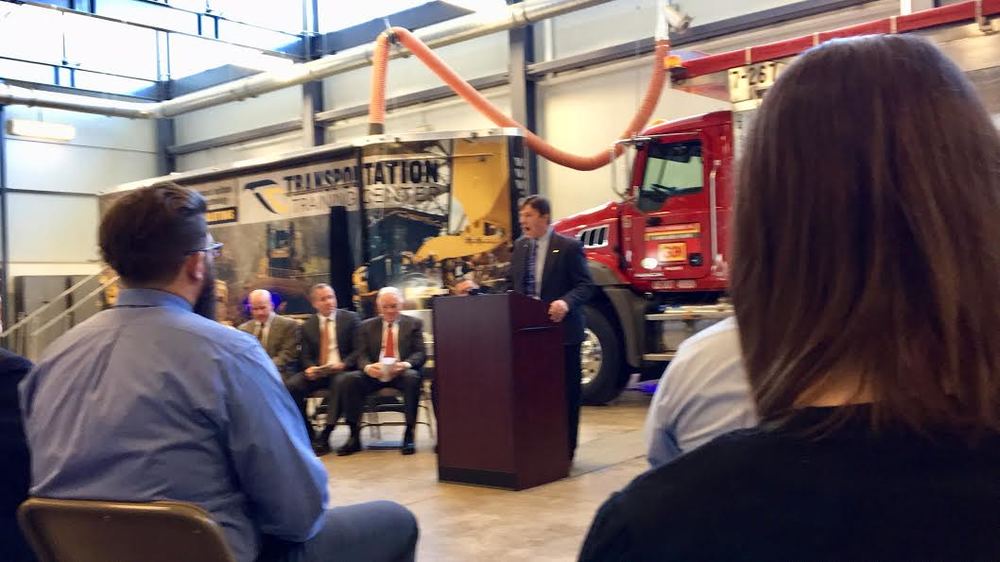 Miles speaks at CPI building dedication ceremony
Brit Milazzo
Wednesday, January 31, 2018
Bald Eagle Area Superintendent Jeff Miles, who also acts as the superintendent of record for Central Pennsylvania Institute of Science and Technology, was among a group of speakers the afternoon of Jan. 30 for a building dedication ceremony at the institute that honored the Hawbaker family.
Attributing much success of the school to Glenn O. Hawbaker Inc. and the Hawbaker family who own and operate the Centre Region-based excavating and paving company, Miles said CPI has an unparalleled relationship with the company and family who run it – "a relationship built on trust and common goal," he said.
"We at CPI are better because of the Glenn O. Hawbaker company," Miles said. "We are one of the finest institutions in the Northeast because of our collaboration with the Glenn O. Hawbaker company. We would like to thank the Glenn O. Hawbaker company for their unwavering support for the past, the present and in the future as we work together to prepare our students and adults for rewarding careers of the 21st century."
A dedication ceremony was held to recognize the renaming of a building at the institute in memory and honor of Glenn O. and Thelma M. Hawbaker and family: The Hawbaker Transportation Training Center. Financial contributions to CPI from the Hawbaker family exceed $1 million.
"We believe in CPI … A place where aspirations become reality," GOH President Dan Hawbaker said.