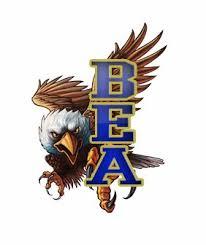 Eagles podcast
Brit Milazzo
Ag ed at BEA: Feb. 4, 2018
15 minutes, 4 seconds
Agriculture teacher and FFA adviser Todd Biddle talks about an upcoming showcase the school and ag program will be featured in Feb. 21. He was approached by the state Association of Ag Educators to host the event as a kickoff to National FFA Week, and will include a visit from Secretary of Agriculture Russell Redding. He also talks about other initiatives he does with students in the ag program.
https://drive.google.com/file/...