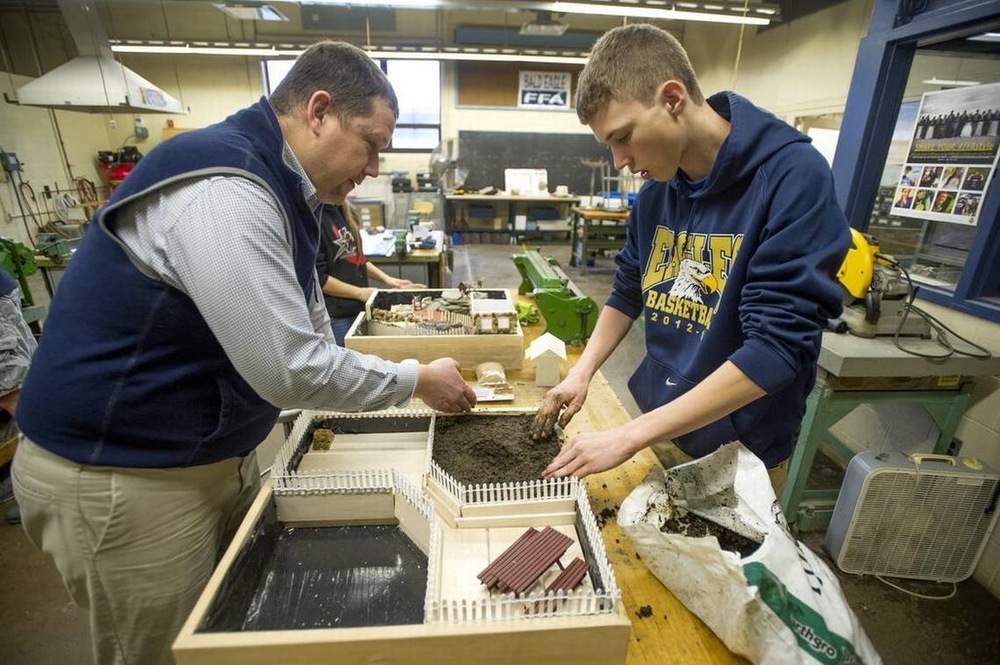 High school to host state ag showcase, includes visit from Ag Secretary Russell Redding
Brit Milazzo
Friday, February 09, 2018
National FFA Week is Feb. 17-24, and this year, Bald Eagle Area High School was asked to be the site for an agricultural education showcase on Feb. 21 that will feature an appearance from state Agriculture Secretary Russell Redding.
Agriculture teacher and FFA adviser Todd Biddle said National FFA Week is typically celebrated by staffing Tractor Supply to help raise grant money. This year, however, "it will look very different," he said. The school has been selected by the state Association of Agricultural Educators to be the host site for an ag-ed spotlight.
According to PAAE President Neil Fallenbaum, the goal of the event is to feature the BEA ag program as part of a proclamation for National FFA Week. Bald Eagle Area chapter of FFA is one of 12 chapters in the commonwealth ranked nationally. Last year, the team was ranked No. 8 in Pennsylvania.
During the showcase, Redding and other state leaders will be given a tour of the school's agriculture department, along with a lunch fully-produced by students including lettuce for a salad that was grown in class by horticulture students, and served with a milk goat cheese topping made by students in the animal science class.
Chicken corn soup will also be offered, made with chicken raised and processed by students. An unsalted and all-natural Butter has also been made by students, and Biddle said rabbit that were raised and processed by students will also be served with mashed potatoes made with potatoes grown on school grounds.
"I am pretty proud were involving a lot of students," Biddle said. "They are truly the farmers (who) are responsible for the production of the meal because they're truly the farmer that produced that meal."
*Photo provided by CDT