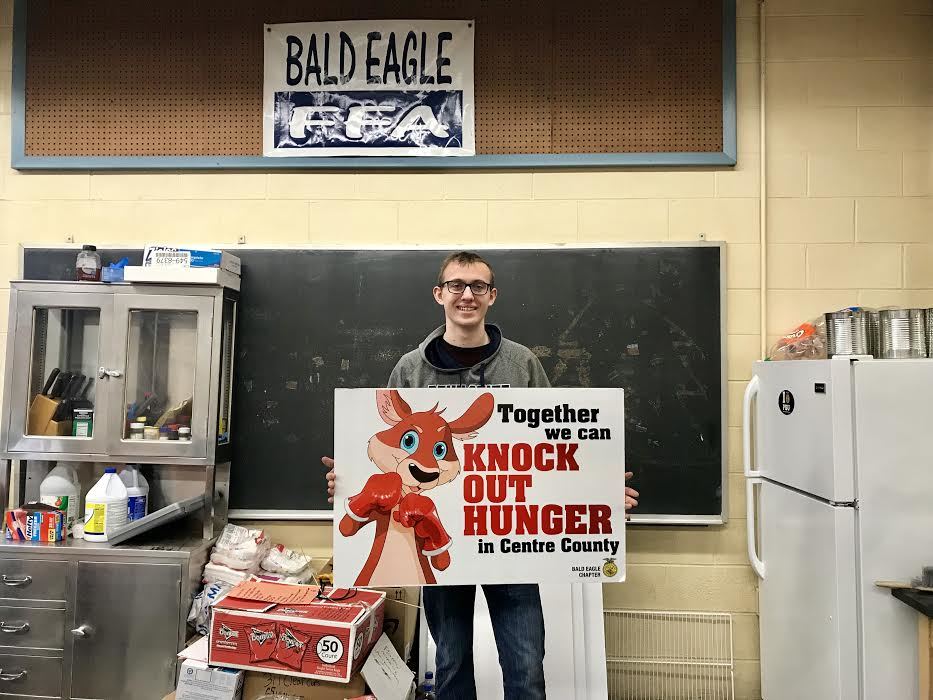 Mason Finocchio named state FFA winner
Brit Milazzo
Friday, March 23, 2018
Senior Mason Finocchio has been named the state FFA winner in the Home and Community Development category, which makes him eligible to compete at the national level. His application was reviewed March 18 by representatives in Harrisburg.
Finocchio completed his proficiency assessment on the FFA Hunger Change, also known as the Knock Out Hunger program, at Bald Eagle Area School District, which was spearheaded by the high school senior about three years ago.
"It's about fighting hunger in our community," Finocchio said. "It's a big problem and most people don't know about it, so the goal is to educate people and stop hunger in our community."
Since the program started in 2015, fundraising and outreaching events were held such as canning at the State College Spikes game, working with the FFA Foundation food stand at Ag Progress Days and participating in the Centre County Grange Encampment and Fair, which raised about $1,000 to put toward the YMCA's Backpack Weekend Food Program. In total, more than $9,871 was raised for the backpack program, and more than 938 pounds of canned food was collected for local food pantries.
A $2,500 Food for All grant was also obtained to benefit program initiatives that help fight hunger in the community. That money helped start a Catered Affair, the Fresh is Better showcase and the purchase of incubators to hatch chickens.