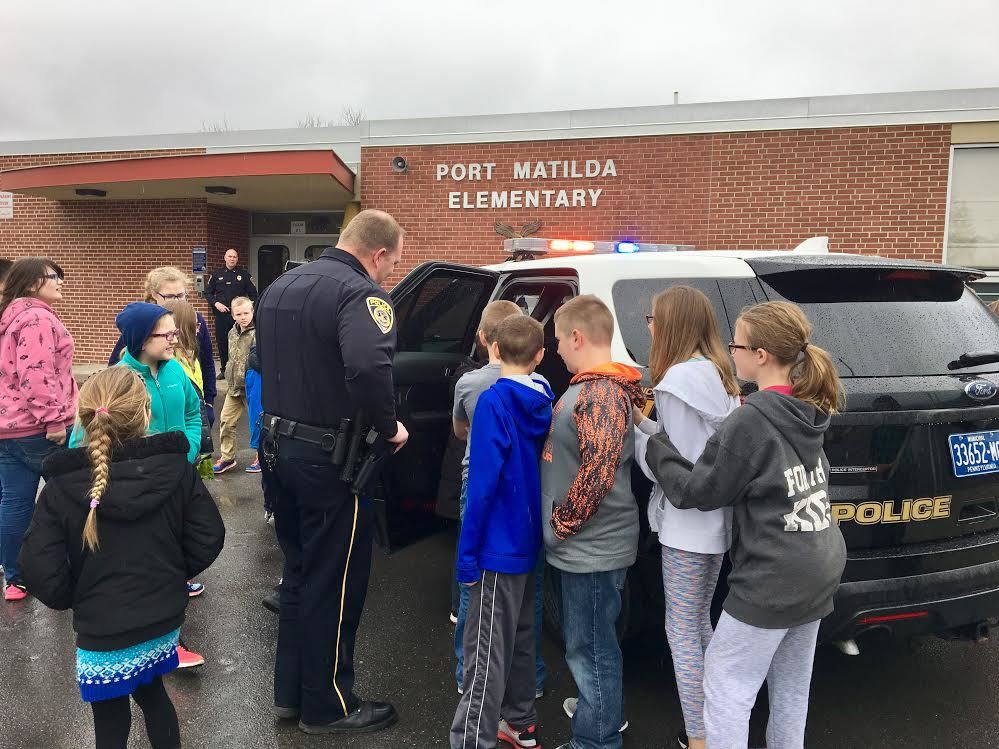 Police visit Port Matilda Elementary
Brit Milazzo
Wednesday, March 28, 2018
Students at Port Matilda Elementary School had two special guests stop by the school March 28 – Spring Township police Chief Mike Danneker and officer Shane Dickey who also acts as the student resource officer at Central Pennsylvania Institute of Science and Technology.
They took the time in the afternoon to speak with kindergarten through fifth-grade students about bicycle safety, gun safety and general school safety including fire drills, lockdowns, ALICE and other drills the school participates in. ALICE is a safety protocol and lockdown procedure the district adopted that stands for alert, lockdown, inform, counter and evacuate.
Students were also able to check out the police vehicle.