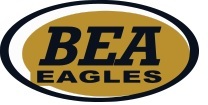 Feasibility and facility study: Public presentation, live video and documents
Brit Milazzo
Tuesday, April 10, 2018
There was a public presentation by Crabtree, Rohrbaugh & Associates of the Feasibility and Facility Study that was completed on behalf of the Bald Eagle Area School District. The presentation was held 6 p.m. April 17 at the Bald Eagle Area Middle and High School auditorium.
The presentation was streamed live through the Eagle Ambassadors YouTube channel.
The Feasibility Study document and Power Point presentation is available in the District Office portion of our website. Choose District Office, Menu and Feasibility Study to find the information.

Feasibility study: https://core-docs.s3.amazonaws...
PowerPoint: https://core-docs.s3.amazonaws...