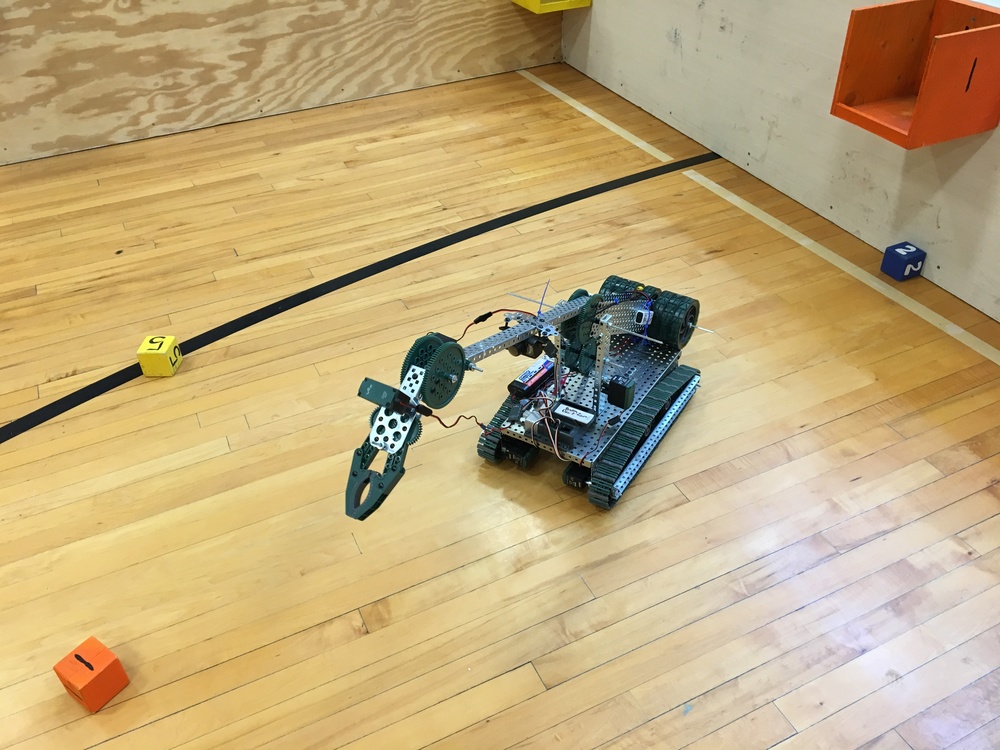 BEA hosts, competes in Sea, Air and Land Challenge
Brit Milazzo
Tuesday, May 01, 2018
Four teams from Bald Eagle Area High School were represented May 1 at the Sea, Air and Land Challenge hosted at the school. BEA had two lands teams, and one each in the sea and air components of the competition.
The Sea, Air and Land Challenge – or SeAL Challenge – is a competition for youth that promotes STEM subjects – science, technology, engineering and math. Students are required to build an apparatus that can perform duties in water, land and air missions.
Bald Eagle Area High School was the site of the event for the third consecutive year that hosted 18 teams from schools across Central Pennsylvania. Teacher Kathy Gee said the student participants this year from BEA were all part of her Principals of Engineering class.
Student Bradley Crestani said this was his first time participating with a three-student team called the Weedwhackers. The team designed a four-motor robot that was designed to solve a specific problem. The scenario? Get people and things successfully out of a building after an earthquake. They, like other teams, were also tasked with completing a series of timed obstacles in front of a group of judges. One challenge required them to use the robot to pick up blocks and put them in a designated container.
"It's challenging, but we're taught to work as a team to get it done," Crestani said. "It's been one of those (projects) where, sure, you get the engineering experience, but you also learn teamwork and leadership and documenting and budgeting that comes with it."
Gee said students are graded based on their practices. Students have been working since January on the project.