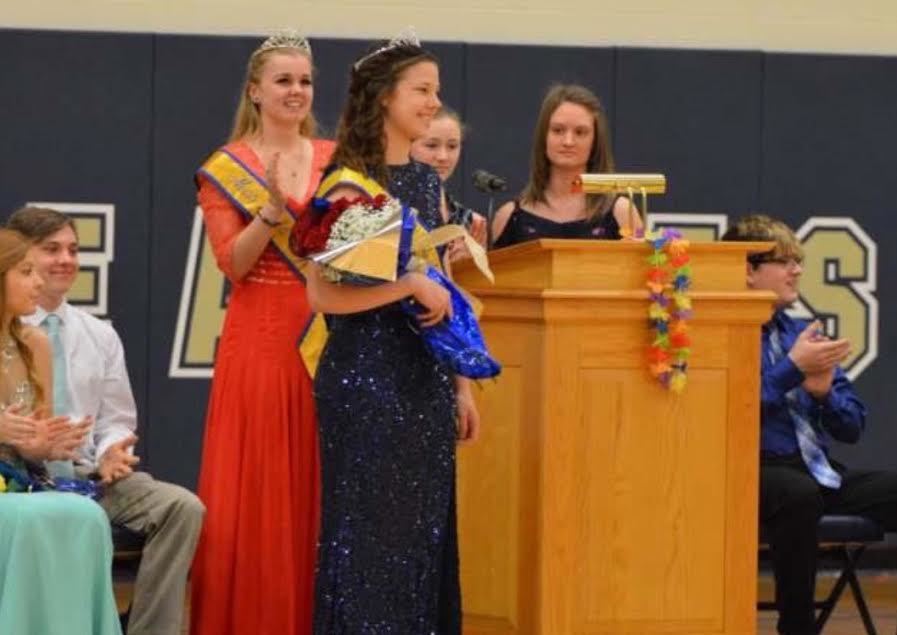 Miss BEA, Kaleigh Cunningham
Brit Milazzo
Friday, May 11, 2018
Spending the football season with senior Charlee Marshall helped the newly crowned Miss BEA decide the kind of person she wants to be for the school: someone who constantly has a positive influence on others and works through the ups and downs in life. Marshall, a former Miss BEA, was the school's first female football player; junior Kaleigh Cunningham was the team's manager and newest Miss BEA, crowed in early May.
"I know Charlee made a really big impact, so I'd love to make an impact like that," Cunningham said.
The annual pageant-like competition provides students with the chance to nominate a peer who they think would be a good representation of their school. Nominees then give a speech in front of the student body about what roll Miss BEA should play in their school and community. For Cunningham, the year-long title is an "honor."
"You're getting chosen by your class to represent your school and it's something really special," she said.
Nerves set in when she walked across the stage to give her speech, but as soon as she spoke, the nerves subsided.
"It's not every day you get the chance to address the school the way the want to and speak from the heart," Cunningham said. "I wanted my message to be a little different than everyone else. I wanted to emphasize on the point that Miss BEA should be the ideal we have within our school and the whole idea that we're a perfectly imperfect family at Bald Eagle and how we have problems, but find a way to fix them. Miss BEA should be a person who has faced problems, but finds a way to get through it."