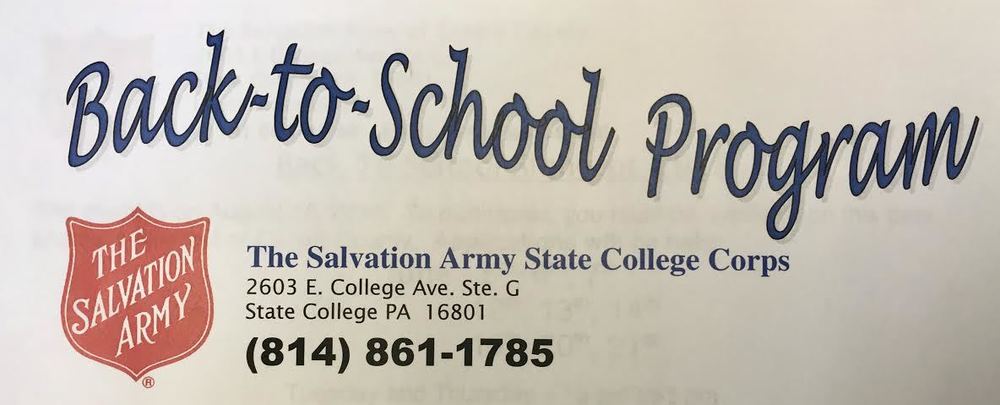 Salvation Army's Back-to-School program
Brit Milazzo
Friday, May 18, 2018
The Salvation Army of Centre County is again holding it's annual Back-to-School program to assist low-income families with the purchase of new clothing and school supplies for children in kindergarten through 12th grades, including those living within the Bald Eagle Area School District.
The event will be held Aug. 18, but parents or guardians must apply for the program. To be eligible, families must be available and must reside in Centre County on the date of the event. New participants will have first priority, a report from the Salvation Army said.
No applications will be accepted without all required documents.
Application dates will be held 10 a.m. to 3 p.m. Tuesdays and Thursdays and 4 p.m. to 6 p.m. on Wednesdays from June 5-21. Applicants must bring photo identification, birth certificates of children ages 18 and younger and proof of monthly income and monthly expenses.
The Salvation Army of Centre County is located at 2603 E. College Ave., Suite G, State College. For more information, contact Lt. Staci Ferreira at (814) 861-1785.