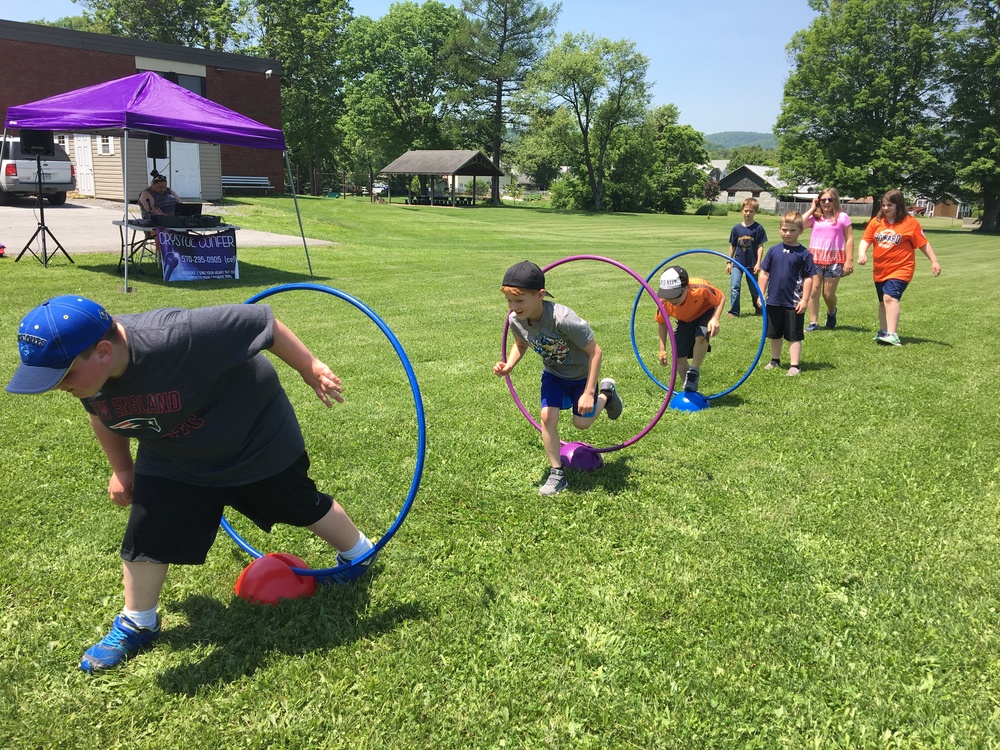 Howard Elementary exceeds Make-A-Wish fundraising goal
Brit Milazzo
Friday, May 25, 2018
A wish will come true for one child, thanks to students at Howard Elementary School who spent part of this school year raising money for the Make-A-Wish Foundation. Their goal was to raise at least $4,600 – enough to provide one wish for someone. Instead, they raised about $2,000 more than their goal.
At the school's annual Walk-A-Thon on May 25, fifth-grade teacher Amber Buchanan announced that a total of $6,609 was collected for the foundation that provides "wishes" for children facing life-threatening medical conditions. Principal Skip Pighetti promised students that if they reached the goal, he would spend the night on the roof of the school. He will camp out overnight on Tuesday and into Wednesday morning.
Kindergarten teacher Sherri True said this is the eighth year Howard Elementary School has hosted its Walk-A-Thon and helped raise money for the cause – all in memory of a former student, Cooper Cody, who was just 7 when he lost his battle to cancer in the summer of 2010.
Friday's event included obstacle activities, shaved ice from the Kona Ice truck, music and an appearance from Avengers characters that are part of the Penn State-based Alliance of Heroic Hearts. A reporter from WJAC also stopped by to feature the event and student efforts, speaking with Buchanan and True.