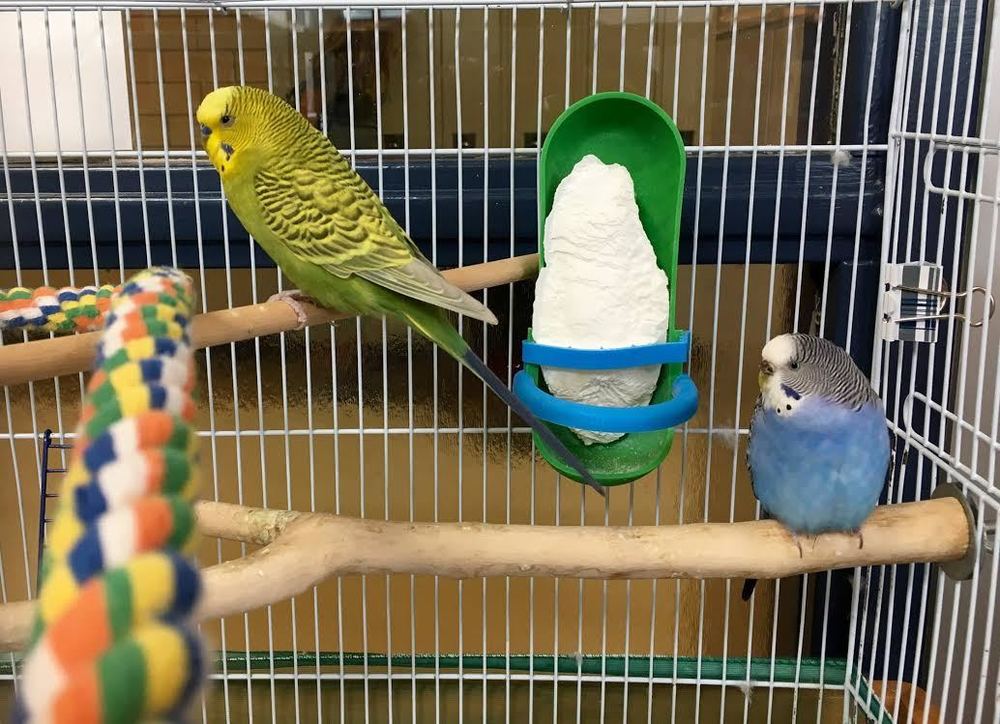 Blueberry, Kiwi a big part of high school library
Brit Milazzo
Thursday, June 07, 2018
Libraries are supposed to be quiet, right? Good thing two parakeets, Blueberry and Kiwi, living in the Bald Eagle Area High School library are usually on their best behavior.
Librarian Jessica Weidman said the library staff officially adopted the two birds after a former gifted teacher, Elaine Winger, left the district in 2016. Winger used a grant to purchase the birds and housed them in her classroom for a few years until her departure.
"They were going to go to Mr. (Jade) Thompson's room when school started that fall, but the kids seemed to enjoy them in the library, so (librarian secretary) Kathy Ryba and I adopted them," Weidman said.
Now, they're taken care of all year with food, water, treats, cleaning and more.