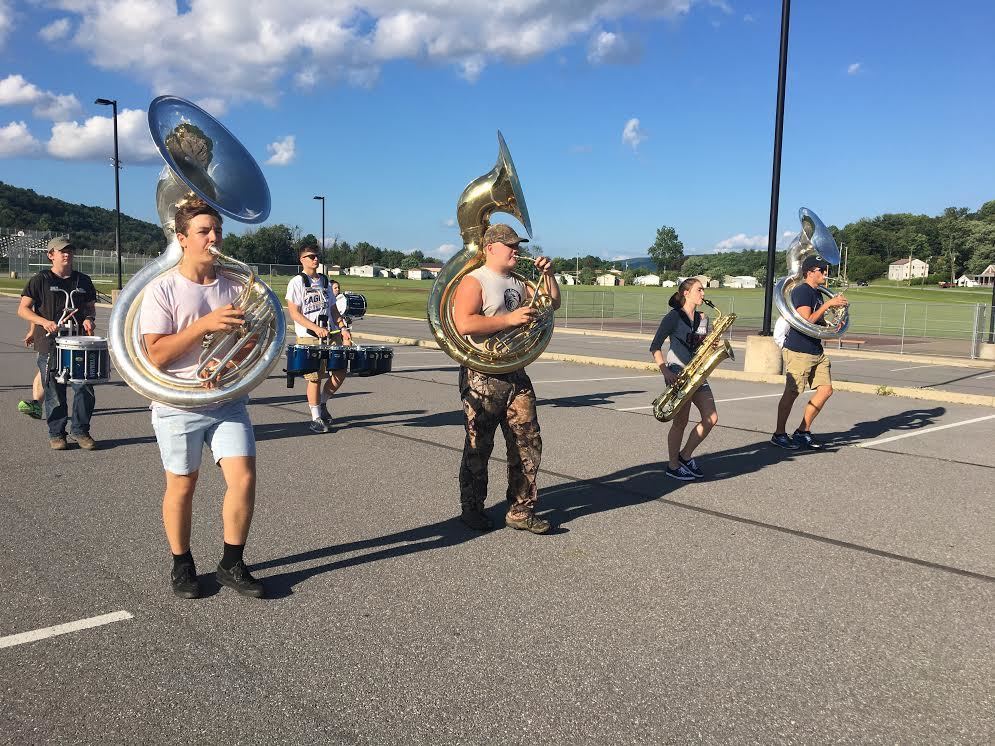 Marching band to perform at parade in nation's capital
Brit Milazzo
Tuesday, June 26, 2018
For many Bald Eagle Area High School students, an event coming up on July 4 may be the biggest band activity of their lives. After an application was submitted, the BEA marching band was selected among 120 groups to be a part of the National Independence Day Parade in Washington, D.C.
"I've been in marching band since eighth grade and this is probably the biggest parade I've ever been in and probably one of the more important (that) BEA has ever played in," said Jacob Michael, who graduated in June and plays the sousaphone. "It's a pretty big deal, so we take a lot of pride in it."
The band practiced the nights of June 27-28 in the parking lot of the middle and high school and Wingate Elementary School. The band is led by drum major Courtney Metz, a soon-to-be senior, who helps conduct the 56-student group that plans to play "Spirit of America" – a mix of patriotic songs.
"I was also part of the Veterans Day Parade in New York City, but this is the top of the top," she said.
Band Director Kellie Long said the students have been practicing for more than a month. In 2012, the band also marched in this same parade. This year, the band is placed 74th in the lineup just behind Miss USA, who will be on a western-themed float, and another group carrying 25 American flags.
"It is an honor to have my band selected to represent Bald Eagle Area School District, our community and the state of Pennsylvania in this parade," she said.
The parade is set to start at 11:45 a.m. July 4. By 5 p.m., a video of the entire parade will be available on this link: https://www.youtube.com/channel/UCTpAvFXTnftJoh8F-bITjww.