Students encourage peers to register to vote
Brit Milazzo
Wednesday, September 26, 2018
Some Bald Eagle Area High School students are already registering to vote – many because they said that's a big way to contribute to society.
"I'm registering to vote because I think it's important to make a decision like this," student Katherine Haagen said. "And if you're going to complain (about politics) then it can be justified because you made that contribution."
During lunch periods on Sept. 26, students in Evan Reese's Advanced Placement government and politics class encouraged their peers to register to vote. The day started with a townhall-type activity in class that welcomed local politicians and others running for office. They spoke to students and offered students the chance to ask them questions. There were also several computers lined up outside of the LGI room for students to sit down and register to vote.
Reese said the goal is to have at least 85 percent of the student body eligible to vote, to register. That's about 32 BEA students.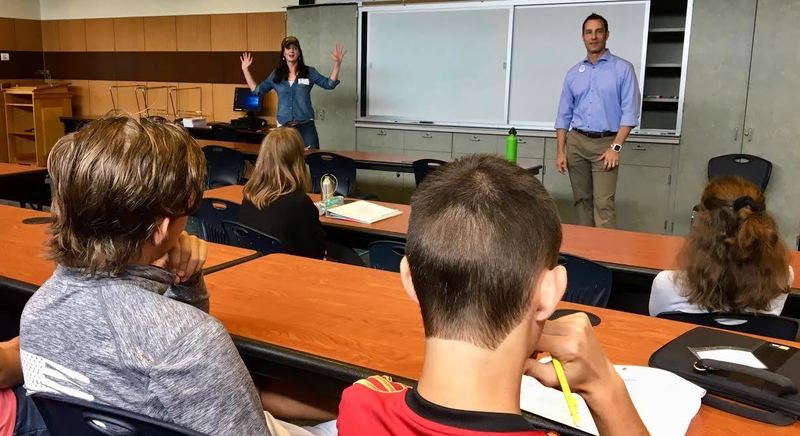 Candidates involved in Wednesday's event included Stephanie Borowicz, a republican, running for a House of Representatives seat in District 76 serving residents of Centre and Clinton counties; and Ezra Nanes, a Democrat, who is running for Senate in the 34th District, which includes Centre, Juniata, Mifflin and parts of Huntingdon counties.