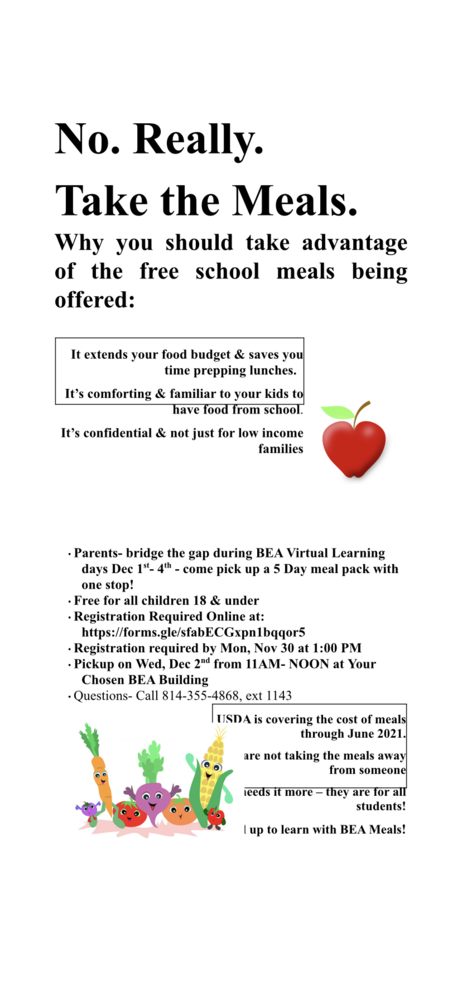 Sign up for lunches!
Laurie Hall
Tuesday, November 24, 2020
Take advantage of free meals: BEA Students-While learning at home.
Free for all children 18 and under. Parents have the option of telling us which building they would like to pick their meals up from on the form.
Registration is required by Monday, November 30th at 1pm. Please complete the form:
https://forms.gle/UmU4BRyTMyJi...
Pickup is on Wed, Dec 2 from 11AM- NOON at Your Chosen BEA Building
Questions- please call Laura Frye at 814-355-4868,