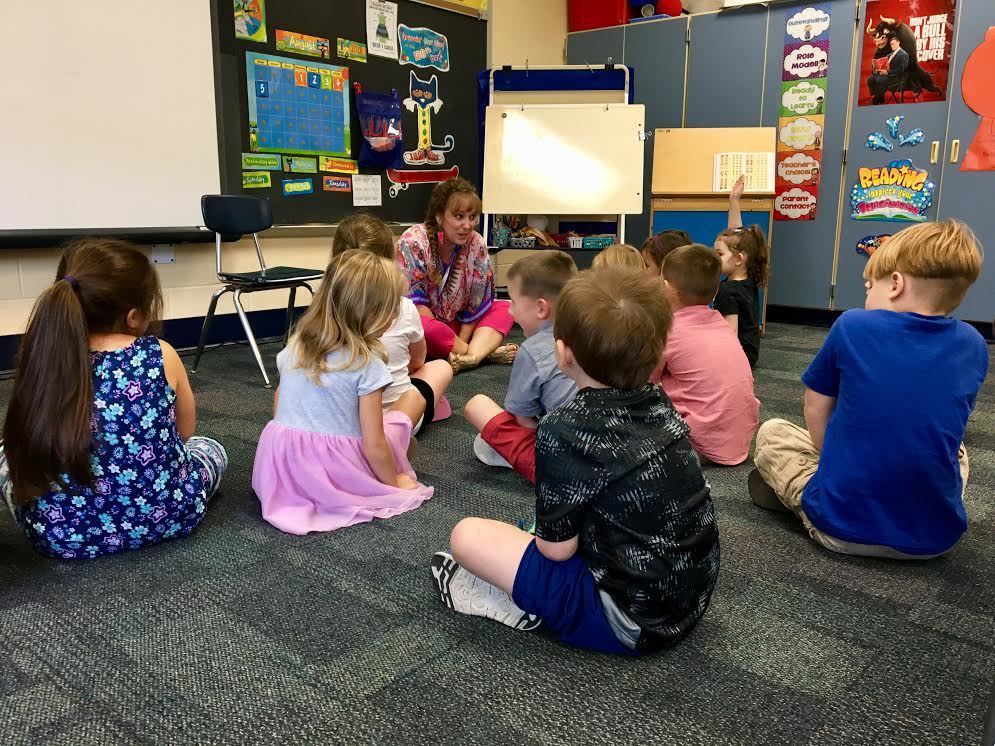 KinderCamp gives new students sneak peek at kindergarten
Brit Milazzo
Monday, August 06, 2018
Sierra Mayes strutted into KinderCamp on Monday morning at Howard Elementary School with a big smile on her face and said, "I'm so excited."
She was among 20 kindergarteners at Howard and a total of 115 districtwide to participate in the annual three-day camp from Aug. 6-8 that allows upcoming kindergarteners in the Bald Eagle Area School District to get a preview before school starts about what to expect in kindergarten at Howard, Mountaintop Area, Port Matilda and Wingate elementary schools.
"I like coloring and meeting my new teacher," Sierra said when asked what she liked the most. Other students said "coloring" and "singing new songs" to help with learning. Students also had the chance to learn classroom rules, participate in activities and even ride on a school bus.
It was especially unique at Howard as the school welcomed a new kindergarten teacher, Patrick Clancy, who replaced longtime teacher Sherri True who changed positions. Clancy comes to BEA after teaching second-grade at Wonderland Charter School and preschool at Penn State's Child Care Center at Hort Woods. A 2013 graduate of Lock Haven University, Clancy also spent time after college substitute teaching at schools in Centre County.
"Our classroom will be an active learning environment where your child will have the confidence and drive to succeed in all phases of the classroom," Clancy said in a welcome letter to parents. "Kindergarten is an exciting year full of new opportunities and experiences."
The news also featured the event. WJAC did a live broadcast at Wingate Elementary, while WTAJ also featured the event at Wingate. A reporter from the Centre County Gazette was at Port Matilda Elementary and a reporter from the Lock Haven Express highlighted information from Mountaintop Area Elementary School.
You can find the reports here: https://wjactv.com/news/local/... and https://www.wearecentralpa.com....