Mountaintop Area Elementary School student a winner of Nickelodeon Toy Run: Family Style sweepstakes
Brit Milazzo
Friday, December 14, 2018
Keegan Stanisic got so many toys during the Nickelodeon Toy Run: Family Style sweepstakes that he said he didn't even ask Santa for anything this year for Christmas. Among them are a few of his favorites: an electric scooter, a hover board and 20 Lego sets.
"My living room is filled with toys!" he said. "It's nice if Santa surprises me with something, but I don't need (anything) so I didn't ask."
Keegan, 6, is a first-grade student in Nicole Spear's class at Mountaintop Area Elementary School. He was one of three nationwide winners – of more than 150,000 entries – of the Nickelodeon Toy Run: Family Style sweepstakes. It allowed him and his mother, Raquel Stanisic, to collect as many toys as possible in three minutes. The event was held at the Walmart Supercenter in DuBois.
"I really liked getting toys and riding in the limo," Keegan said. "We just grabbed everything we (could) and the whole store was staring at me."
He was cheered-on by his family; Walmart employees; and his teacher, Mrs. Spear.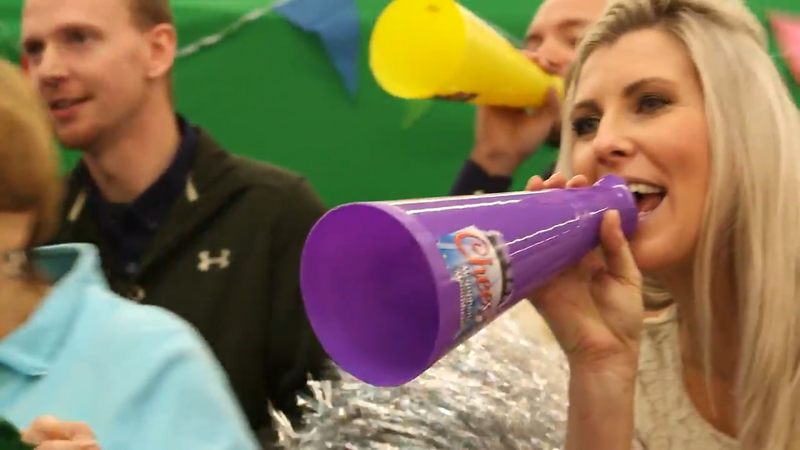 According to a press release from Nickelodeon, the network teamed up with Walmart to make the event happen, through a family-style reboot of the original show – allowing families of children ages 6 to 12 the opportunity to enter for a chance to win one of three grand prizes.
Local media outlets also reported on the event. You can find coverage, here: https://wjactv.com/news/local/snow-shoe-boy-wins-nickelodeon-shopping-spree-at-walmart, and here: https://www.wearecentralpa.com/news/wtaj-web-1st/wtaj-web-1st-boy-wins-3-000-toy-shopping-spree/1639172583.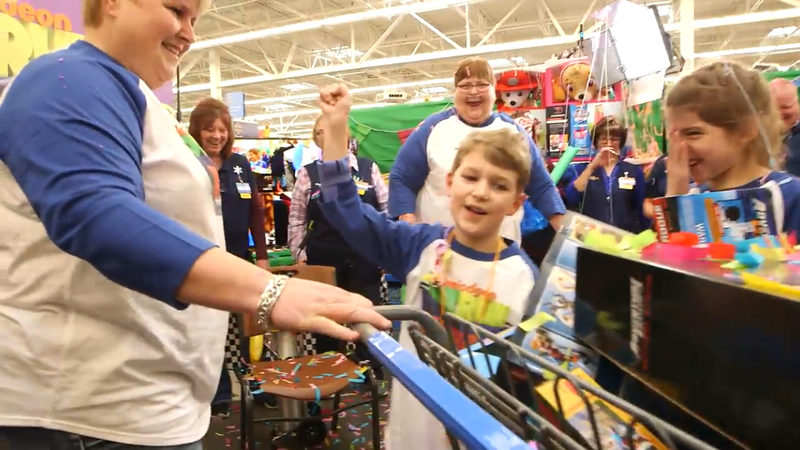 *Photos provided through screenshots of video by Nickelodeon production and used with permission.