Our Philosophy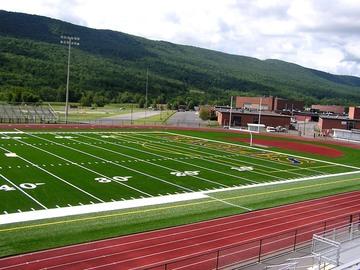 All of our coaches should first and foremost be leaders of young men and women by constantly setting a fine personal example of what it means to be an athlete during and after school hours. It is expected that our coaches will be consistent and fair in all rules and regulations applied to the athletes they coach.
There should be a complete understanding that all persons involved with the athletic program fall under all guidelines and district policies.
The athletic program will always be striving to achieve success in all competitive endeavors. It is recognized that a positive athletic program can contribute significantly to school morale and community pride along with pride and honor for all persons involved with the athletic program.
We believe coaches, the Athletic Director, and administrators bear the responsibility for the periodic evaluation of the total program. New programs should be suggested when appropriate and old programs scrutinized to be sure that they are meeting student needs and interests.
Finally, we realize that a student's participation in interscholastic athletics could very well influence the rest of his/her life. For this reason, we are committed to excellence in all phases of the program.