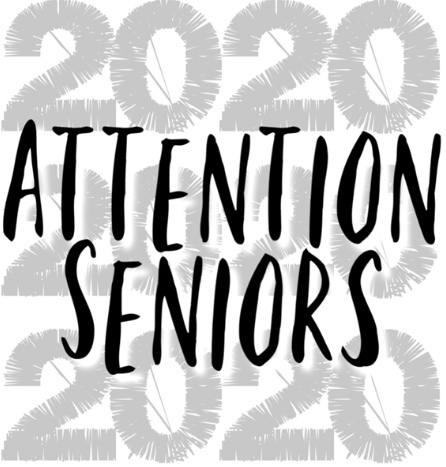 Senior Event information
Laurie Hall
Monday, May 18, 2020
May 15, 2020
Class of 2020 and Families,
The Class of 2020 Commencement Ceremony on Saturday, June 6, 2020 at 5:00 PM, will be held utilizing a parade format and will be broadcast live on the Eagle Ambassador, Inc. You Tube Page. All students will be riding on a chair in the back of a truck so that they are visible throughout the entire parade route (chairs will be provided). Students who have a truck or can borrow a truck are able to utilize that vehicle to transport parents/family members inside throughout the parade. Students NOT able locate a truck should respond to a survey that will be sent to their Google Classroom for the Class of 2020 next week. High school administration and faculty will then work to secure a truck and driver for students who do not have access to a truck.
Families who are not riding in a truck in the parade, will have their names entered in the Class of 2020 Parking Space Drawing that will be held at 6:30 PM on May 29>span class="s8"
. The Drawing will be broadcast on the Eagle Ambassador, Inc. You Tube Page, and spaces will be >span class="s9">randomly assignedthrough a drawing. The random drawing will allow for fairness and will eliminate any need for families to arrive many hours beforehand to obtain a good spot. Important Note: Parking passes will be issued on June 3 to students. We will make every attempt to provide a parking spot in front of the stage for the ceremony.
The parade will begin near the football stadium and encompass all parking lots on the campus. Spaces will be marked with X's where no one is permitted to park. All guests who are not in the parade or do NOT have reserved parking will be directed by parking attendants on a first come-first serve basis.
The Commencement Stage, speeches, music, and the presentation of diplomas will occur at the stage, located at the flagpole at front of the Middle and High School. The event will be broadcast by WBLF (970 AM and 106.3 FM) so that those family members, relatives, friends, and community members can listen to the event. Hats off to WBLF for their willingness to do this!
Only one person per family may exit the vehicle to take pictures at the stage as the student receives his/her diploma. If you have a reserved parent parking spot through the drawing, only one person may walk from the parked vehicle to the stage, take photos and then promptly return.
First and foremost, our top priority is the safety and security of all students, families, staff, and guests that are in attendance. Due to Centre County being in the yellow phase, we unfortunately cannot have more than 25 people in the stage area at one time. All people on school property, must follow the Centers for Disease Control and Prevention (CDC) and Department of Health guidance for social distancing. Therefore, all people on school property are required to wear a mask. No one should be outside of a vehicle parking space at any time to ensure social distancing is being practiced. No one is permitted to approach the parade vehicles or hand/throw things to the Graduates at any time during the parade. We are asking you to please follow these safety guidelines so that we can provide the Class of 2020 with a unique, well deserved, and SAFE graduation that students will remember forever!
We thank you in advance for your cooperation. Congratulations to the Class of 2020!
Jack Tobias Director of Secondary Education/Principal