NEWS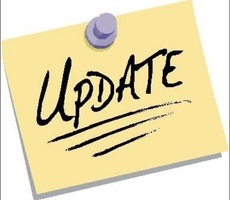 Dear BEA Community:Here is the latest on COVID-19 cases in our...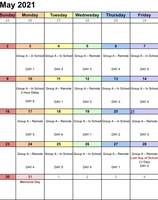 Here is the Hybrid Calendar (Group A) for May.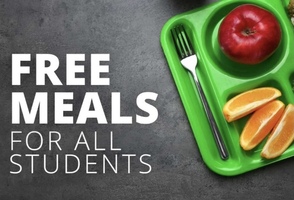 Dear BEA Community:I wanted to pass on some very positive news...
SEE ALL NEWS
LIVE FEED

Attention parents of students in grades 3 through 8. Monday, April19th is the start of the Language Arts PSSA Exam. This year all students in the district will be testing on their Chromebooks. In the past, computers were left at school to charge. However, this year is different, and we are asking for your help! Please remind and ensure that your student charges their computer this evening and prior to leaving for school Monday morning. This will ensure that your child's exam will not be interrupted because of battery issues. Thank you for your help and have a great week!
23 days ago |
Laurie Hall

Dear BEA Community: Here is an update on our Covid cases throughout the district. Currently there are 5 cases at the MS/HS over the past two weeks. Wingate Elementary has had 2 cases, while Howard, Mountaintop, and Port Matilda have zero cases. We have several staff quarantined because they were close contacts to positive cases. Thank you, Scott V. Graham Superintendent
about 1 month ago |
Laurie Hall

Dear BEA Community: This is a reminder that the 2 hour delay scheduled for Monday, April 12 has been cancelled. School will begin at the usual time. The final two delays scheduled for April 26 and May 10 will still occur as planned. Last night, the Board approved opening the track and tennis courts on weekends through the end of the school year. We are working on times and Mr. Dyke will be getting that information out to everyone. I will be updating you on our Covid cases for the week later today or over the weekend. Thank you, Scott V. Graham Superintendent
about 1 month ago |
Laurie Hall

A message from Mr. Graham. Dear BEA Community: I wanted to give you the weekly update on Covid cases. This week we had one positive case district-wide and that was at Port Matilda. Again, I want to express my sincere thanks to everyone for doing your part to help us keep the virus out of the schools. From Saturday through Tuesday, 110 administrators,faculty, staff, coaches and bus contractors will receive their Covid vaccinations. Additionally, 46 faculty, staff, coaches, and bus contractors will receive their second vaccine this upcoming week. Including those who have been vaccinated on their own, we will have more than 160 of our employees and bus drivers vaccinated by the end of next week. Have a wonderful weekend and as always, I will keep you updated. Sincerely, Scott V. Graham Superintendent
about 1 month ago |
Laurie Hall

Due to the winter weather predicted for tomorrow, Bald Eagle Area Schools will be closed tomorrow, February 18. We will have Flexible Instruction Day #5. Thank you, Scott V. Graham Superintendent
3 months ago |
Laurie Hall
SEE ALL POSTS
Events